WHO WE ARE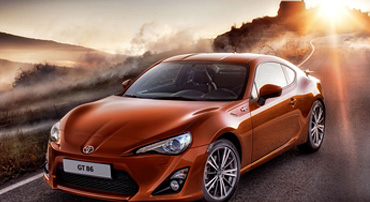 Finally, a mechanic you can trust. Gary's autoshop in Chandler wants nothing more than to give you great service at great prices.
We do everything from oil changes to car tune ups and complete engine replacement. Our Chandler auto shop services all makes and models both foreign and domestic. Don't see it on our list? Call us at 480-656-8415, as odds are we do it.
At Gary's auto shop in Chandler, all work is guaranteed. If for some reason we don't get it right, just bring it back with 90 days and we'll make it right.
Repair and Maintenance
Yes, We do that!
Some auto repair shops call themselves "full service" but that's not really the case. At Gary's all we say is: Yes, we do that!
Our Services:
Factory Services (30K, 60K, 90K, etc)
Emission Failures
Air Condition Systems
Cooling Systems
Brakes
Fluid Systems
Tune-ups
Mechanical Repairs
Steering and Suspension
Body and Trim
See a full list of our Repair & Maintenance Services
MORE SERVICES
EXTENDED WARRANTY PROGRAMS
At Gary's Auto Shop in Chandler, we work with dozens of extended warranty companies directly. We will evaluate your policy, contact your warranty company and coordinate all activities from estimating your claim, performing repairs, invoicing and payment. We've been helping our customers get the most out of their extended warranty coverage for years. You can rely on us to effectively and efficiently handle all of your warranty needs.
DISCOUNT TOWING
Needing help getting your vehicle to our facility? Allow us to tow your vehicle. Our towing service is quick, professional and safe. Our trucks can handle all types of towing and don't forget to ask about our discount rates. For assistance call us we will arrange for your vehicle to be picked up.
FLEET SERVICING
Let us handle all of your fleet needs, from car tune ups to oil changes. We are open on weekends to service your fleet. We can bill directly, process fleet service cards or make any arrangement needed to ensure your fleet vehicles keep moving to help your business grow. We offer very aggressive fleet pricing and look forward to discussing this with you. Our car tune up and oil changing services in Chandler can greatly increase a fleet's lifetime.
Advantages

Competative Prices

No Hassles

Friendly Staff
Questions
We are happy to answer any questions you may have, or provide a quote.
Contact Us
Get Rewards!
Here is How it Works
Each time we swipe your card, 5% of the total purchase price goes back onto the card for future use.
Receive emails and text right to your mobile device with info on money-saving deals.
Continue to use your Rewards Cards to save more with our shop than anywhere else.