Contact Info
We provide FREE estimates for services including transmission repair and auto collision repair in Chandler!
Please fill out the form or call and we will provide you with a free estimate of the all costs involved to get your vehicle back up and running again.

Gary's Automotive Repair
489 North Arizona Avenue
Chandler, AZ 85225
Telephone: (480) 656-8415
FAX: (480) 656-8954
Hours:
Monday – Friday: 8:00am to 5:00pm
Saturday: 8:00am to 1:00pm

6 Months Special Financing*
Now on purchases of $199 or more with Synchrony Financial's CarCareONE™ Credit Card. 12 Months Special Financing also available on purchases of $750 or more.*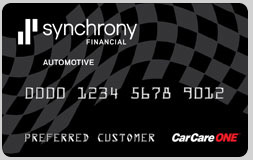 Get Rewards!
Here is How it Works
Each time we swipe your card, 5% of the total purchase price goes back onto the card for future use.
Receive emails and text right to your mobile device with info on money-saving deals.
Continue to use your Rewards Cards to save more with our shop than anywhere else.